Every Star Wars movie and TV release set for 2022 and beyond
Here is the complete list of upcoming Star Wars films and television series.
Star Wars is in an odd state right now. Disney has already completed its own Skywalker trilogy and closed the book on that tale, but there are still a slew of Star Wars projects in the works, with Disney hinting even more at its 2022 D23 conference.
Disney's planned Star Wars roster goes back to the High Republic and may one day pass the Skywalker Saga on the chronology. There are episodes on new characters and old favorites, as well as plenty of shows that help us better comprehend the events of one or more Star Wars films. While some do not yet have official release dates, trailers for them, like as the Mandalorian season 3, are available.In terms of new films, Disney is a little more quiet, although there are at least a handful on the horizon.
With so much planned for the Star Wars world, here's a look at all the shows we know are coming to Disney Plus, the movies that will be released in theaters, and when you can expect to see them all.
STAR WARS: ANDOR: SEPT. 21
This spinoff of a spinoff will follow Cassian Andor, introduced in Rogue One: A Star Wars Story, and the primarily heroic spies of the Rebellion as they weaken and eventually destroy the Empire. Diego Luna will reprise his role as the main character, with Stellan Skarsgard, Fiona Shaw, and Anton Valensi.
TALES OF THE JEDI: OCT. 26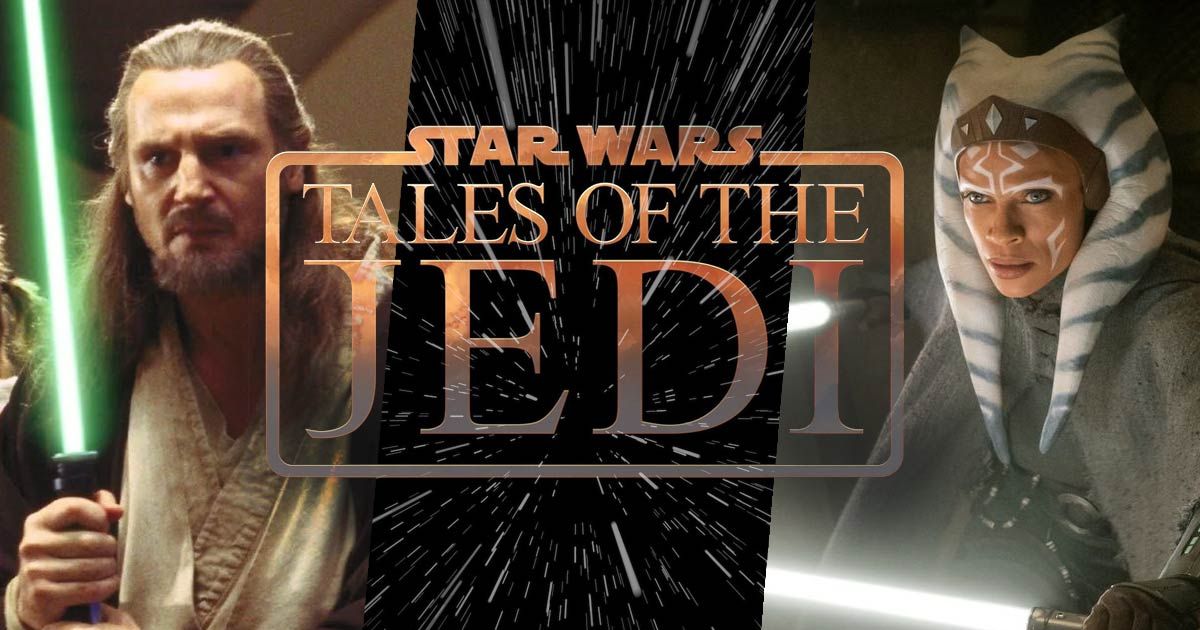 Tales of the Jedi, an animated Star Wars anthology series from The Clone Wars developers, will premiere on Disney Plus on October 26. The series will be divided into six shorts that will follow Jedis from the prequel trilogy, such as Ahsoka (who will get her own show in 2023), Anakin Skywalker, Count Dooku, Qui-Gon Jinn, Yoda, Mace Windu, and others. Liam Neeson will reprise his role as Qui-Gon in the anthology series, as will Ashley Eckstein, who previously played Ahsoka in the animated productions.
2023
THE BAD BATCH SEASON 2: JAN. 4
The cartoon series The Bad Batch will return for a second season in early 2023, with a two-episode launch. The exploits of Clone Force 99 are scheduled to immediately follow the conclusion of Season 1.
STAR WARS: AHSOKA
This series will follow Ahsoka Tano, played by Rosario Dawson, although it's unclear where the plot will take her. We do know that Hayden Christensen will play Darth Vader in the series, so it's most likely a precursor to the events of The Mandalorian and Book of Boba Fett — Vader is dead by then, after all — but that's about all we know, and it's still just a guess. But, starting in September 2022, Eman Esfandi will portray Ezra Bridger.
THE MANDALORIAN SEASON 3
Season 2 of The Mandalorian occurred in 2020, but you might be excused for forgetting given that The Book of Boba Fett was essentially Mandalorian season 2.5. However, the official third season is on its way, promising more adventures with Grogu and Din Djarin.
TAIKA WAITITI'S STAR WARS MOVIE
The fact that this film was directed by Taika Waititi and co-written by Waititi and Krysty Wilson-Cairns (1917) is a complete summary of everything we know about it. Waititi stated in the summer of 2021 that the film had a narrative — which makes logical — but that it is still being written. We'll have to wait and watch when it happens or when it comes out. With Rogue Squadron being pushed back, Waititi's film will be the first Star Wars film to be released in theaters since The Rise of Skywalker.
UNDATED
STAR WARS: ROGUE SQUADRON
Perhaps the most well-known future Star Wars film, Star Wars: Rogue Squadron, will be directed by Patty Jenkins (Wonder Woman), who has stated her aim to make it the "best fighter pilot movie of all time." While this film was initially scheduled to be released in December 2023, scheduling issues caused a delay, and the film was removed off Disney's calendar for that year. Jenkins has apparently changed a few things since then in order to work more on Rogue Squadron and the upcoming Wonder Woman 3.
STAR WARS: THE ACOLYTE
This Star Wars story will take place in the late days of the High Republic, when the Dark Side of the Force begins to gain traction. The Acolyte, created by Russian Doll creator Leslye Headland, will be a mystery series about a new and mysterious power coming from the Dark Side.
KEVIN FEIGE'S STAR WARS MOVIE
Kevin Feige, the leader of Disney's Golden Goose, the Marvel Cinematic Universe, is also slated to try to bring his success to Star Wars at some point in the future, although we don't know when or if that will happen. Kathleen Kennedy provided the most recent update on the issue in a May Vanity Fair article, saying, "I would love to see what movie he may come up with." […] But, for the time being, there isn't anything particular."