15 must-watch anime to look out for in the fall 2022 season
Chainsaw Man! Chainsaw Man!! Chainsaw Man!!!
It's finally here, after an eight-month wait: the largest anime season of the year! With the return of beloved series such as My Hero Academia, JoJo's Bizarre Adventure, Mob Psycho 100, and Spy x Family, as well as the highly anticipated premieres of Chainsaw Man, Bleach: Thousand-Year Blood War, Cyberpunk: Edgerunners, Urusei Yatsura, and more, the fall 2022 anime season offers a veritable feast of new anime to watch.
Even yet, that's not the end of what this season has to offer, as we're still waiting for definite launch dates and streaming services for some of the season's most anticipated premieres, as well as trailers for programs like Golden Kamuy season 4, Pop Team Epic season 2, and others.
We'll update this list later after we have a better idea of what the new season has to offer, but in the meanwhile, here are 15 anime to look forward to this autumn.
JOJO'S BIZARRE ADVENTURE: STONE OCEAN PART 2
JoJo's Bizarre Adventure: Stone Ocean returns with 12 new episodes, continuing Jolyne Cujoh's dangerous escape from Green Dolphin Street Prison. According to the latest teaser for the series, Jolyne will be compelled to stop the malevolent Stand user Father Enrico Pucci from reviving the Joestar family's longstanding foe, Dio, in addition to saving her father Jotaro's life. Anime fans may expect colorful new opponents, flashy friends, and even more crazy supernatural battles.
JoJo's Bizarre Adventure: Stone Ocean Part 2 will be available on Netflix on September 1st.
CYBERPUNK: EDGERUNNERS
Cyberpunk: Edgerunners, which was first announced in 2020, is a 10-episode sci-fi action anime set in the setting of CD Projekt Red's action role-playing game Cyberpunk 2077 and Mike Pondsmith's original tabletop roleplaying game. The story follows David, a street boy struggling to make a life in Night City, a city fascinated with technology and bodily alteration. After meeting Lucy, an elusive hacker, David decides to become a "edgerunner" — an unlawful mercenary-for-hire eager to battle toe-to-toe with the city's most known cyber-psychos and criminals for the appropriate price.
The clip is amazing, with highly stylized graphics and explosive action that one would expect from directors Hiroyuki Imaishi (Gurren Lagann, Kill la Kill) and Studio Trigger. Yoh Yoshinari (Little Witch Academia, BNA: Brand New Animal) will design the characters for Cyberpunk: Edgerunners, while Akira Yamaoka (Silent Hill) will compose the music.
Cyberpunk: Edgerunners will be available on Netflix on September 13th.
BLEACH: THOUSAND-YEAR BLOOD WAR
Pierrot has returned to develop a new anime based on the hitherto unadapted final arc of Tite Kubo's supernatural action manga, more than a decade after the end of Bleach's first anime adaptation. Bleach: Thousand-Year Blood War, directed by Tomohisa Taguchi (Akudama Drive, Persona 4: The Golden Animation), will pit Ichigo Kurosaki and his Soul Reaper comrades against the Quincy kingdom of Wandenreich in an all-out struggle to determine the fate of all existence. Several members of the original production crew, including character designer Masashi Kudo and composer Shiro Sagisu, have returned for this new season.
Bleach: Thousand-Year Blood War will launch on October 10th.
CHAINSAW MAN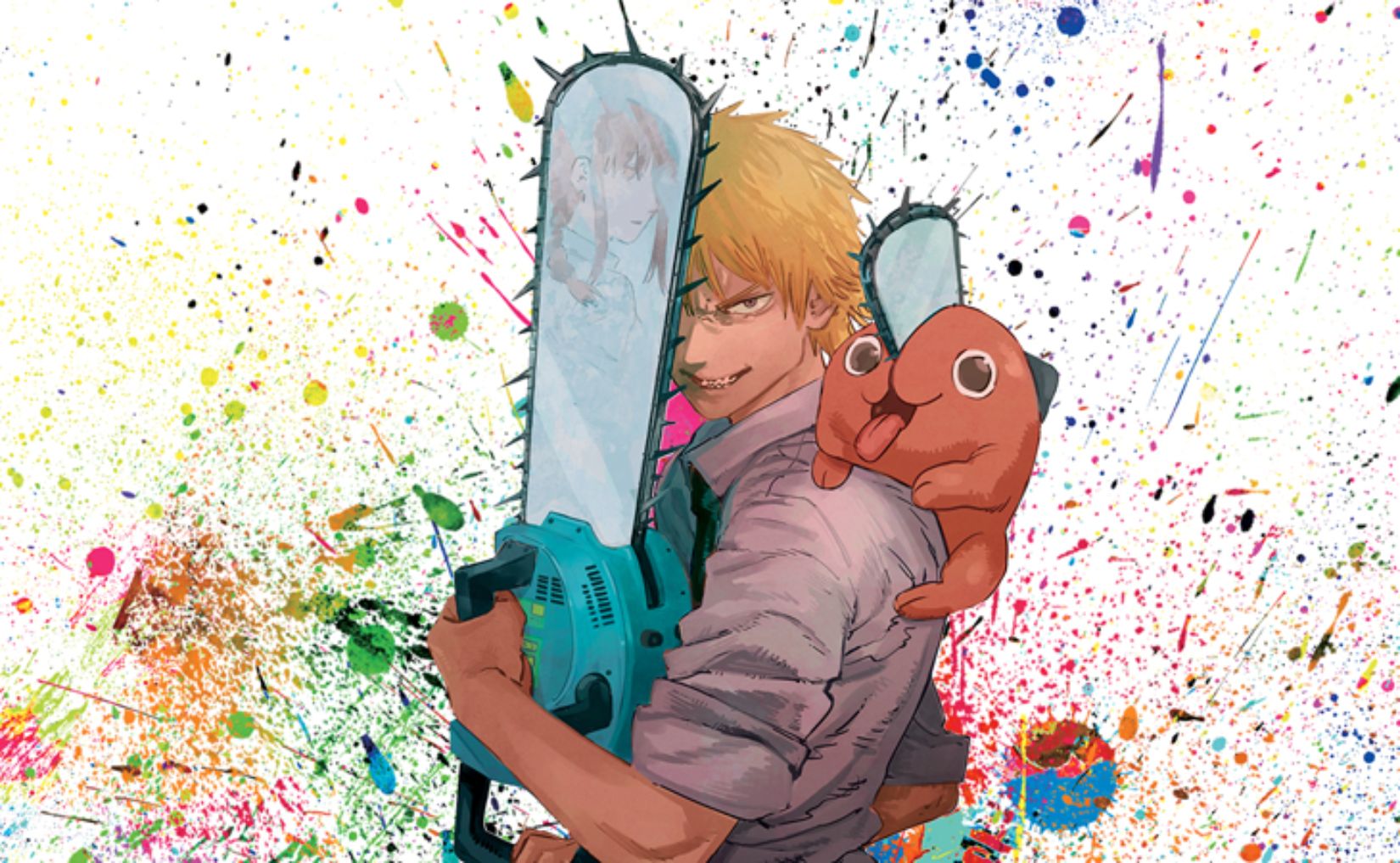 Chainsaw Man is based on Tatsuki Fujimoto's highly acclaimed action-horror manga and features Denji, an underprivileged adolescent who is compelled to hunt Devils, strong supernatural creatures formed from humanity's collective fears and traumas, in order to repay his father's yakuza debt. Denji combines with his pet Chainsaw Devil Pochita after being deceived and left for dead to become Chainsaw Man, a strong Devil-human hybrid with the capacity to conjure chainsaws from his body.
Chainsaw Man is unquestionably one of the most anticipated anime debuts of 2022, if not the most awaited anime premiere of all time. Director Ryu Nakayama (Jujutsu Kaisen), character designer Kazutaka Sugiyama (Mushoku Tensei: Jobless Reincarnation), action animation director Tatsuya Yoshihara (Black Clover), Devil designs by Kiyotaka Oshiyama (Devilman Crybaby, Deca-Dence), and a score by Kensuke Ushio are among the talented young animators behind MAPPA's anime adaptation (A Silent Voice, Devilman Crybaby). Chainsaw Man is easily shaping up to be the belle of the ball this autumn anime season with a crew like that.
Chainsaw Man launches on Crunchyroll on October 11th.
HOUSING COMPLEX C
Kimi, a young lady living in a modest housing complex in a coastal town, begins to wonder if her home is haunted after seeing a sequence of inexplicable horrible incidents in the original horror anime Housing Complex C. The series is directed by Yji Nara and produced by Akatsuki, an animation company.
Housing Complex C premieres on Toonami on October 1st.
MY HERO ACADEMIA SEASON 6
This autumn, My Hero Academia returns with an all-new season! The manga's Paranormal Liberation War arc will be adapted for the sixth season of My Hero Academia, with Deku and the other heroes facing off against the Paranormal Liberation Front led by Tomura Shigaraki, the grandson of All Might's mentor, Nana Shimura, and the villainous apprentice of All Might's nemesis, All For One. My Hero Academia season 6 will be produced by Bones and directed by Kenji Nagasaki, like with prior seasons.
Season 6 of My Hero Academia will launch on Crunchyroll on October 1st.
SPY X FAMILY (COUR 2)
Spy x Family, which debuted in April and rapidly established itself as one of the year's finest anime, is back with a fresh set of episodes! The objective of Loid Forger (aka Twilight) to avert a conflict between the neighboring countries of Ostania and Westalis is jeopardized by a new foe in the shape of a terrorist bomber. To eradicate the threat, Loid will need the support of his assassin wife Yor as well as his telepathic daughter Anya, all while remaining undetected in enemy territory! Furthermore, the following set of episodes will devote more time to presenting Bond, the Forger family's reliable psychic canine.
Spy x Family launches on Crunchyroll on October 1st.
MOBILE SUIT GUNDAM: THE WITCH FROM MERCURY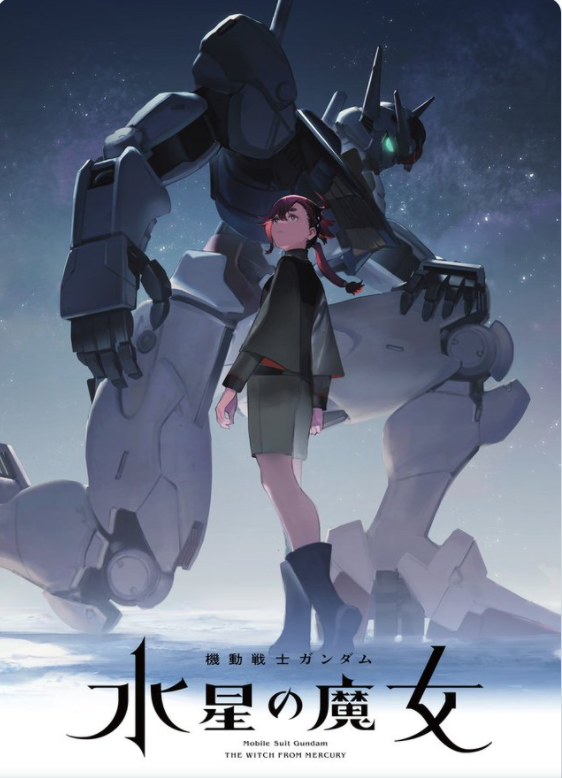 Mobile Suit Gundam: Iron-Blooded Orphans is the franchise's first new television anime since Mobile Suit Gundam: Iron-Blooded Orphans in 2015. Set in a new universe distinct from any previous Gundam series' continuity, Mobile Suit Gundam: The Witch From Mercury follows the story of Suletta Mercury, the franchise's first female main protagonist, who transfers from her remote home planet of Mercury to attend the Asticassia School of Technology with the goal of becoming a mobile suit pilot.
The teaser trailer for the anime's October simulcast debut, directed by Hiroshi Kobayashi (Kiznaiver, Spriggan) and Ryo Ando (86, Double Decker! Doug & Kirill), looks spectacular, with magnificent sci-fi scenery and lightning-fast mecha action.
The introduction episode of The Witch From Mercury may be viewed online.
On October 2, Mobile Suit Gundam: The Witch From Mercury will be released.
ENCOURAGEMENT OF CLIMB: NEXT SUMMIT
Between highly anticipated releases like as Chainsaw Man, My Hero Academia season 6, and Bleach: Thousand-Year Blood War, the autumn 2022 anime season is delightfully brimming with adrenaline-pumping action episodes. Encouragement of Climb: Next Summit will be exactly up your alley if, like me, you're looking for something a little more homey à la Laid-Back Camp to enjoy in between bouts of violent martial arts action stuff. The trailer alone is one of the most relaxing works of animation I've seen in a long time.
Encouragement of Climb is based on Shiro's slice-of-life manga of the same name and tells the narrative of Aoi Yukimura, a timid girl with a fear of heights who, after reconciling with her childhood friend Hinata, takes up climbing as a pastime and meets numerous new friends along the way. Encouragement of Climb: Next Summit is officially the anime's fourth season, a 12-episode season that will convert the series' previous five- and 15-minute episodes into four compilation episodes before moving on from episode 5. Yusuke Yamamoto directs the series, which is produced by studio 8bit.
Climb: Next Summit will premiere on October 4th.
DO IT YOURSELF!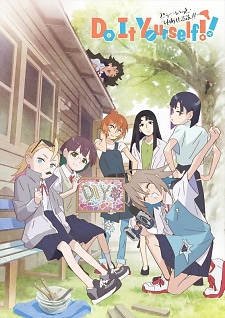 Another chill-looking anime debut to look out for this autumn is Do It Yourself!, an original anime series in which director Kazuhiro Yoneda collaborates with composer Ryohei Sataka again after their work on 2020's Gleipnir. The anime chronicles the lives of six high school girls as they embrace the obstacles and joys of working on their own DIY projects in Sanj. With a delicate pink-and-purple color scheme and distinctive character designs by Yuusuke Matsuo (Encouragement of Climb, [email protected] Cinderella Girls), the teaser looks beautiful. Pine Jam is behind the production of Do It Yourself!
Make It Yourself! The show will launch on Crunchyroll on October 5th.
MOB PSYCHO 100 SEASON 3
The third (and perhaps final) season of Mob Psycho 100 has begun. Following the defeat of the wicked esper Toichiro Suzuki and his terrorist organization Claw, Shigeo "Mob" Kageyama finds himself at a crossroads in his adolescent life in Mob Psycho 100. As the Psycho Helmet Cult that Mob unknowingly created develops in size, the young psychic is faced with some of life's most difficult decisions: what sort of person he wants to be, and what vocation he wants to pursue? He won't have to face these questions alone, as his mentor Arataka Reigen and his friends will be there to support him every step of the way.
Director Yuzuru Tachikawa (Death Parade, Deca-Dence) returns as executive director, while Takahiro Hasui (Bungo Stray Dogs, Sk8 the Infinity) joins as acting director this season. Studio Bones will handle animation once more, and if the opening title sequence for this season is any indicator, Mob Psycho 100 season 3 will be the finest yet.
Season 3 of Mob Psycho 100 will launch on Crunchyroll on October 5th.
BLUE LOCK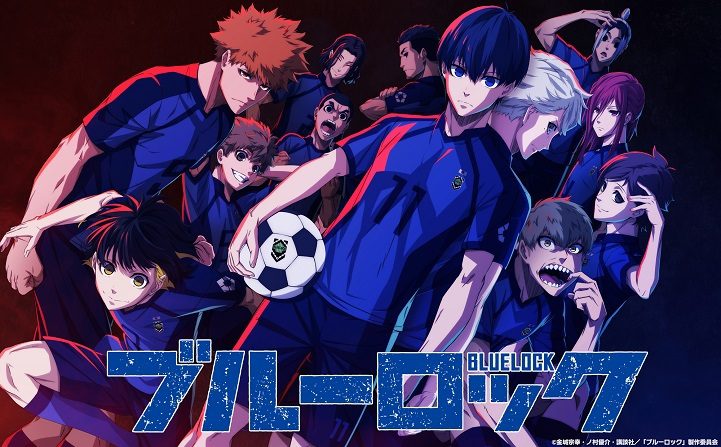 Blue Lock is based on Muneyuki Kaneshiro and Yusuke Nomura's 2018 manga of the same name, and follows numerous characters as they battle for the famous title of Japan Football Union's ace striker. To do so, they'll have to fight against each other in a cutthroat winner-takes-all training tournament to rise to the top and become the greatest. Think Squid Game, except instead of real mortality, it's only the death of one's aspirations and dreams amid a flurry of high-velocity soccer balls — no pressure!Tetsuaki Watanabe directed the animation, with Shunsuke Ishikawa serving as associate director and studio 8bit handling production tasks.
Blue Lock will launch on Crunchyroll on October 8th.
BOCCHI THE ROCK!
Bocchi the Rock! is based on Aki Hamaji's iconic four-panel manga series and tells the narrative of Hitori Goto, or "Bocchi-chan," a quiet high school girl who spends her days at home alone strumming her guitar. Hitori gets recruited by a drummer, Nijika Ijichi, when she uploads a video of herself playing online, to perform in her band for the first time in front of other people. CloverWorks produces the series, which is directed by Keiichiro Saito (ACCA: 13-Territory Inspection Dept. Regards).
Bocchi the Hero! debuts on October 8th.
URUSEI YATSURA
Urusei Yatsura makes a triumphant comeback to television in an all-new anime series produced by David Production, the company behind JoJo's Bizarre Adventure, Fire Force, and Cells at Work. Urusei Yatsura is based on Rumiko Takahashi's sci-fi rom-com manga and tells the story of Ataru Moroboshi, a lecherous high school student who mistakenly becomes married to Lum, a hot-tempered, blue-haired extraterrestrial princess with horns on her head. Ataru wanders from one misadventure to the next with the help of Shinobu, his genuine human lover, and his buddies.
The original 1981 series is widely regarded as one of the most famous anime of the 1980s, so expectations for this new anime are, to put it mildly, high. Urusei Yatsura will be directed by Hideya Takahashi and Yasuhiro Kimura, who previously helmed JoJo's Bizarre Adventure: Golden Wind in 2018, and will include character design by Naoyuki Asano (Mr. Osomatsu, Keep Your Hands Off Eizouken!). The series has been confirmed for 46 episodes, with the first half of the season set to start in October and run through the end of March.
Urusei Yatsura will be released on October 13th.
TO YOUR ETERNITY SEASON 2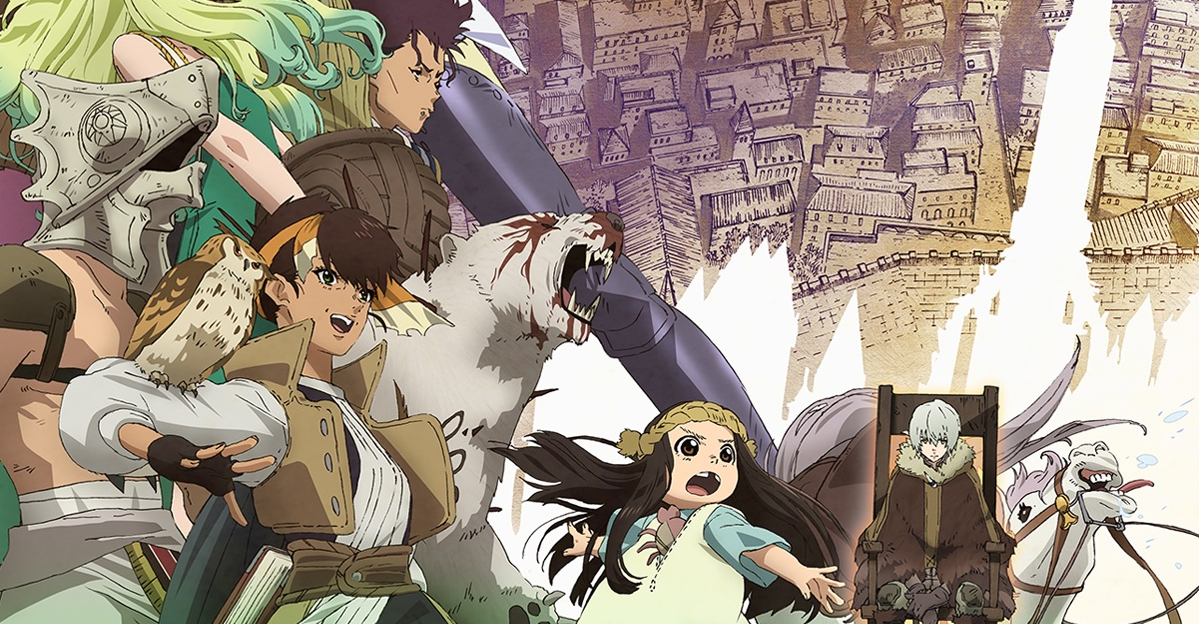 To Your Eternity follows the immortal entity Fushi, who has isolated themselves on a secluded island in quest of tranquility following the events of the previous season. Fushi goes on a personal adventure to defend humanity from a species of terrible monsters known as the Nokkers after being recruited by their enigmatic creator. Unlike season 1, To Your Eternity season 2 will be produced by Drive rather than Brain's Base, with Kiyoko Sayama taking over as director from Masahiko Murata. The remainder of the anime's primary cast members, however, will continue, with Shinzo Fujita, Koji Yabuno, Ryo Kawasaki, and Takeshi Takadera remaining as series script supervisor, character designer, music composer, and sound director.
Season 2 of To Your Eternity will launch on Crunchyroll on October 23.